Follow us


---
Agility Moving and Storage ltd is a Toronto based moving company, and was voted one of the best moving companies in Toronto. We are a full service moving and storage company, which means no hassles for you, the customer. Our Moving company offers all of your Moving, Packing and Storage Services. Our secure storage facility and its storage units are perfect for de-cluttering your house, or storing a few to many items.
---
NO HIDDEN FEES!

100% Canadian Owned!
A TORONTO MOVING COMPANY !

100% Insured with Cargo & Transportation Insurance!

Fully Trained, Honest, and Hard Working Employees!
Registered with

WSIB

, with full coverage for our workers!
VOTED THE BEST MOVING COMPANY IN TORONTO !
FULL SERVICE TORONTO STORAGE COMPANY !




FREE

WARDROBE BOXES!

FREE MATTRESS BAGS!


MILITARY DISCOUNTS!

FULLY

INSURED

AND QUALIFIED!
ACCEPTED!
---
Agility Moving & Storage Ltd. is a full service Toronto moving company with over 20 years combined experience within the moving industry. We thank you for considering our services and guarantee that we will take the stress out of moving. We go the extra mile for our customers as we put a major focus on customer service. Unlike other moving companies in Toronto, we have absolutely no hidden or extra fee associated to our services. We are a by-the-hour company and offer many options as far as crew size is concerned. We are a full-service mover, and we provide a great deal of items for use on move day at no extra cost to you.

We have the most extensive training programs of any Toronto moving company for our employees, which ensures that only skilled workers are sent to your job. Under no circumstances do we use temporary or day labour on any moving job. All of our trucks are owned by Agility Moving & Storage, and all of our employee's are on our payroll. In addition to training our newly hired employee's for 4 weeks, we conduct monthly safety and refresher courses to ensure that our crew members are working safe, and that none of them loose their touch at moving.









We are fully insured through Economical Group Insurance Company with cargo, business, and transportation insurances, and we are registered with the WSIB for accidental injury to our moving staff. We offer 2 types of insurances on our moves, a Standard Cargo Fleet insurance which is included in the price of any move that we do, and an Increased Valuation Insurance for very expensive/ precious items, antiques, or family heirlooms.
We feel confident that once you see how we take extra care in handling your belongings; read our moving company reviews and examine the many pictures of our Toronto movers hard at work, it will make your most stressful day, moving day, a pleasant experience. Please take time to examine our various pages as they contain much information on our Toronto moving company and the entire process of moving. When searching for moving companies in Toronto, or for movers in the Greater Toronto Area, it is important to consider years in business, moving company reviews, customer feedback from moving company blog's and review's, track record, equipment provided, if they are Canadian owned, and most importantly if there are any hidden fee's associated to their moving services. As Toronto movers, we have a great knowledge of Toronto and moving successfully within the city. We have a wide service area including Toronto, Mississauga, Vaughan, Markham, and the Toronto Area just to name a few. Please refer to the bottom of this page to see a more detailed list of all of our service areas.

We are considered a full service mover, which means that we take care of dismantling and re-assembly of items which require it on move day, protection of furniture and items, protection of your household, and we include the following items free for use on move day;
Over 150 moving blankets

24 picture blankets

6 four wheeled carts

2 two wheeled dollies

5 free wardrobe boxes

Mattress bags

Tape and shrink wrap

Floor Runners

Various Hand Tools


We do not have any hidden fee's what so ever, and have the best track record of any Toronto moving company. To obtain a quote, visit our residential moving online quote page or call a moving consultant at 416-654-5029.


---

" I am just writing to express how great my recent move was using your company's services. I needed a last minute move and was referred to your company by an friend. The crew was even better than I would have expected. They not only arrived on time but were set up and eager to start. My move was quickly completed within the estimated time and throughout the move they were careful for the safety of my belongings. I will not hesitate to recommend your company to anyone who needs a quality mover who actually cares about the job they do. -Thanks again. Ezra"

--------------

"I don't know how to thank you enough. After the sudden death of my husband the day after our baby daughter was born I was at a loss and just needed to move out of our home and back in with family as soon as possible. The crew took care of us as though we were family. They moved all our furniture ever so carefully. They used runners and shrink wrap, as well as blankets to protect our belongings. If we ever have to move again, I will only use Agility movers. I can honestly say that "customer service" is their first priority. - Rose"

--------------

"Agility movers moved me yesterday and all I can say about it was - it was complete BLISS! They showed up 15 minutes early for my 9am move (unheard of!) and from therein I knew I had made the right choice. They were kind, treated my furniture as if it was their own, 100% professional, and the way they spoke and communicated with each other, showed teamwork at it's best. You're making the wrong choice if you don't choose Agility. Thank you guys for making my move SO much easier. Take care - Elizabeth"

--------------

"You guys ARE God's Gift to moving!! The BEST movers in Toronto !! As the crew know, our last move was one of those horror stories you read about on Google. You guy's really put them to shame. If all your employees are as courteous as the crew you sent and your bookings agent are, you guys are going to put the scammers out of business. I also wanted you to know that I am an avid Blog'er and am going to spread the word about your services on Google and other popular engines and sites, as I've seen other people are already doing.God Bless You Guys-Sebastian"

--------------


"I wanted to write in and thank your storage company and moving staff for taking such good care of my belongings while they were being stored at your storage facility. My wife and I were a little anxious to us a moving company, but after all is said and done, I am never moving or storing any other way. Your moving crew was pleasant to be around and respectful of my wife and I. Thank you again Agility moving and storage-Duncan"

---
Agility Moving & Storage Ltd. Donates to and Support's the Following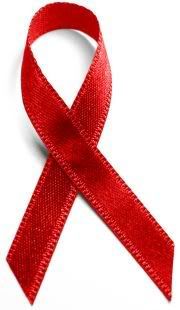 Help Cure MS
Help Cure HIV/AIDS
Help Cure Cancer
---



AGILITY MOVING COMPANY AND STORAGE FACILITIES PROVIDE SERVICES FOR THE FOLLOWING AREAS:
Ajax, Barrie, Brampton, Brantford, Burlington,

Etobicoke

, Greater Toronto Area, Guelph, Hamilton, Kingston, Kitchener, London, Markham, Mississauga, Niagara Falls, North Bay, North York, Oakville, Oshawa, Ottawa, Peterborough, Pickering,

Picton

, Richmond Hill,

Sarnia

, Scarborough,

Thornhill

, Thunder Bay,

Timmins

, Toronto /

GTA

, Trenton, Vaughan, Waterloo,

Whitby

, Windsor, Woodbridge.
We Also Provide Moving Services To:
Montreal, Northern Ontario, Quebec, and Quebec city.
---